OPTION TO
Level Up Your Bathroom Vanity Storage Game
You have the option to add an inner drawer to your basins to organise smaller, dainty items like make-up and accessories.
Pair HERA's bathroom vanity cabinet with a matching mirror cabinet and side storage cabinet in Singapore for a coherent bathroom aesthetic while maximising storage for a clutter-free bathroom.
Also, the HERA's Bathroom Cabinet Singapore Price assures affordability to enhance the interior look.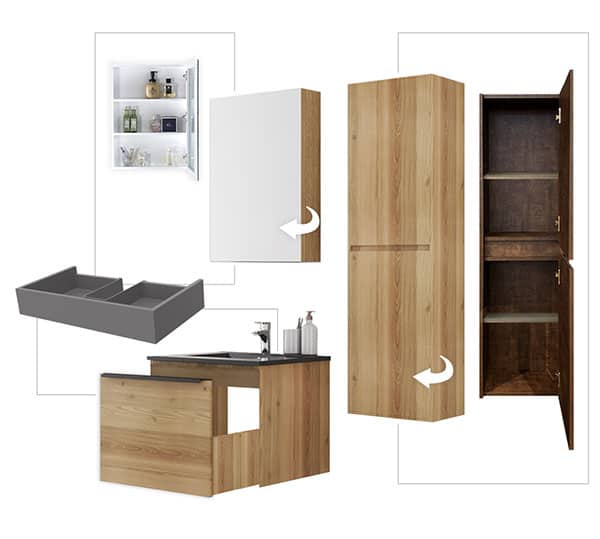 HERA Bathroom Vanity Cabinet Waterproof Experiment
HERA Bathroom's Vanity Cabinet
Example for an installation at HDB without renovation
Try HERA Vanity Cabinets In Your Home